UNDERSTANDING HOSPICE & PROTECTED HEALTH INFORMATION (PHI) PRIVACY
UNDERSTANDING PATIENT'S RIGHTS:
The following series of short videos will help you understand your rights as a patient. Please review them and do not hesitate to reach out to us with any questions. Prior to coming on service for hospice, you will be provided with hard copies of the documents and statements mentioned in each video. Your rights are important to us!
To access and download the complete disclosure of hospice patient rights, please click HERE for English or HERE for Spanish.
ELIGIBILITY: WHEN TO CONSIDER HOSPICE CARE?
It is time to consider hospice care when a patient exhibits one or more of the following: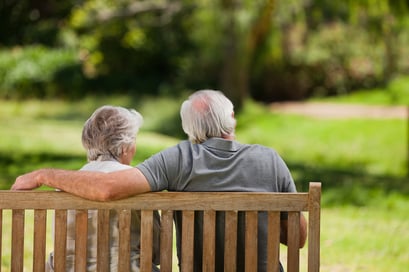 - Patient/family chooses comfort care
- Loss of function/physical decline
- Increase in hospitalizations
- Dependence in most activities of daily living
- Multiple co-morbidities
- Increase in ER visits
- Weight loss
REIMBURSEMENT: WHO PAYS FOR HOSPICE?
Medicare, Medicaid, and nearly all private insurance plans have a hospice benefit that covers costs associated with hospice care.

Beneficiaries who elect the Medicare hospice benefit agree to forego curative treatment for their terminal condition. For conditions unrelated to their terminal diagnosis, Medicare and other payers continue to cover items and services outside of hospice. For example, a hospice patient who is injured in a fall could go to his personal physician for treatment, and the physician would be reimbursed for care.
The hospice benefit provides pain relief, comfort, emotional and spiritual support.
Our services include: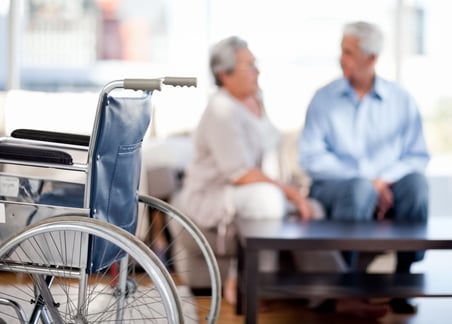 - Homes visits by the hospice team, including:
- a physician
- nurse
- nurse's aide
- social worker
- chaplain
- volunteer
- bereavement counselor
- Medications related to the hospice diagnosis.
- Medical equipment and supplies.
- Respite care, which allows the patient to go to a palliative care unit or nursing home for a short period so the family caregiver can take a break.

Medicare pays hospices a daily flat rate for each day a beneficiary is served. The payment rates are set for four categories: routine home care, continuous home care, inpatient respite care, and general inpatient care. About 95 percent of days of hospice care provided are at the routine home care level, according to Medicare.

DISEASE-SPECIFIC INDICATORS:
Patients suffering from chronic illnesses may be eligible for hospice care if one or more of the following indicators are present:

AMYOTROPHIC LATERAL SCLEROSIS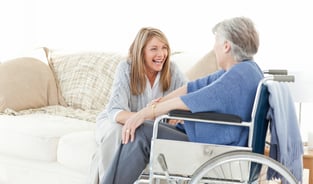 Unable to walk, needs assistance with ADLs
Barely intelligible speech
Difficulty swallowing
Weight loss
Significant dyspnea
Co-morbidities: pneumonia, URI

CANCER
Metastases to multiple sites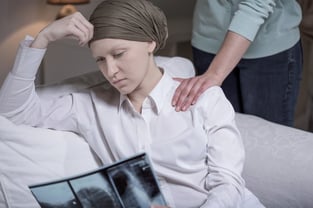 Weight loss
Patient/family chooses palliative care

CVA
Decreased level of consciousness, coma, or persistent vegetative state
Dysphagia
Post-stroke dementia
Decreased nutritional status (with or without artificial nutrition)
Co-morbidities

DEMENTIA AND/OR GENERAL DECLINE
Unable to walk without assistance
Urinary and fecal incontinence
Speech limited to a few words
Unable to dress without assistance
Unable to sit up or hold head up
Complications: pneumonia, UTI, sepsis, pressure ulcers
Difficulty swallowing/eating
Weight loss

HEART DISEASE – CHF
NYHA Class III or IV
Discomfort with physical activity
Symptomatic despite maximal medical management
Arrhythmias resistant to treatment
History of cardiac arrest
Cardiogenic embolic CVA

HIV/AIDS
Wasting syndrome
CNS lymphoma/Kaposi's sarcoma
AIDS dementia
The decision to forego antiretroviral medications
Co-morbidities/severe infection

LIVER DISEASE
Typically INR > 1.5; Serum albumin < 2.5 gm/dl
Not a transplant candidate
Ascites despite maximum diuretics
Peritonitis
Hepatorenal syndrome
Encephalopathy with somnolence, coma
Recurrent variceal bleeding

PULMONARY DISEASE – COPD
Dyspnea at rest
Poor response to bronchodilators
Recurrent pulmonary infections
Cor pulmonale/right heart failure
Weight loss
Resting tachycardia
Hypercapnia/hypoxemia

RENAL DISEASE
Plan for discontinuing dialysis–rapidly declining despite dialysis
Displays signs of uremia (confusion, nausea, pruritus, restlessness, pericarditis)
Intractable fluid overload
Oliguria
Hyperkalemia